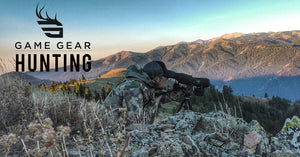 Hunting and Growth in the Hunting Industry
Over the last few months we have seen a large amount of growth in our company. It is a very humbling feeling seeing all of your orders coming in. We would like to say THANK YOU to all of our customers/partners that have taken the time to place an order and trust their hunts to Game Gear Hunting apparel. Another huge THANK YOU to all the guides and outfitters that have reached out to us and have trusted us to help make their hunts successful. 
As we grow and develop new additions to our line ups, we ask, please be patient as we expand to meet the demands of you the customer. As a new hunting apparel company in our first official year we will learn the nature of our hunting sales and evolve to meet these needs. Once again a very humble THANK YOU to all of that have helped launch us into the hunting industry. 
Stay tuned for some very exciting new additions in the next few months. You asked for it and it is on its way. 
---
2 comments